A new Leadership Team
Information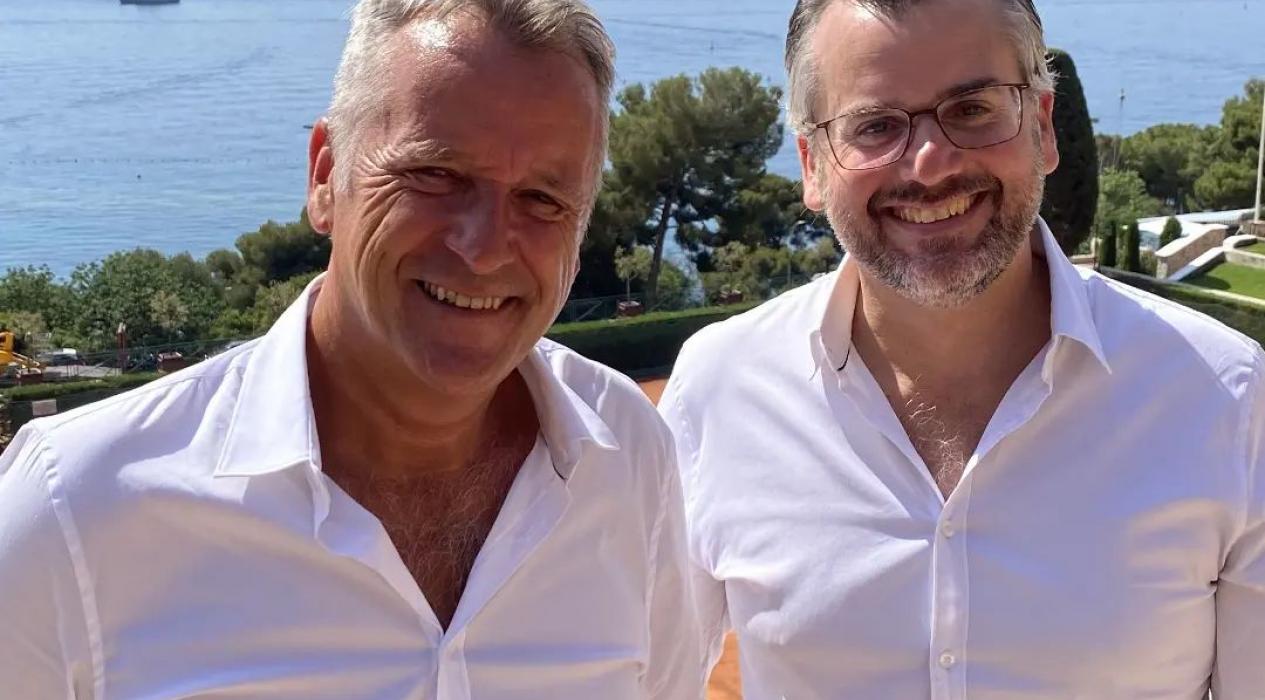 David Massey appointed Director of the Rolex Monte-Carlo Masters
Thursday, June 30, 2022 – The Rolex Monte-Carlo Masters is pleased to announce that David Massey has been appointed Director of the Monegasque tournament, one of the most iconic of the ATP Circuit, which kicks off the clay court season every year. David Massey will be working in collaboration and under the supervision of Chris Kermode, Executive Advisor and Tournament Designated Representative.
"I am delighted to welcome Chris and David, who I have personally known for many years, into the Monegasque tennis family. Their respective experiences are a great added value to our teams and promise a bright future for the Monte-Carlo Tournament!", said the President of the Monegasque Tennis Federation and of the Monte-Carlo Country Club Melanie-Antoinette de Massy.
Resident in the Principality since the end of 2001, David Massey, 44, worked for 20 years in the ATP Tour where he held positions in communications, sponsorship, and tournament relations before assuming the role of ATP's Vice President for Europe in 2009. In January 2016, the polyglot who is fluent in English, French and Spanish, was appointed Executive Vice President of the ATP in Europe, leading all aspects of the ATP's relationship with the 31 European tournaments that make up the international men's tennis tour. In October 2021, David Massey joined the Rolex Monte-Carlo Masters as Deputy Tournament Director and will take on the role of Tournament Director from July 1, 2022, onwards. He succeeds Zeljko Franulovic.
"It is a great honour for me to take on this new challenge. I would like to thank Miss Melanie-Antoinette de Massy and all the members of the Organizing Committee for the trust placed in me. Due to its history linked to the Principality and the Princely Family, its unique site in the world that plunges into the Mediterranean and its prestigious partners, the Rolex Monte-Carlo Masters occupies a special place in the hearts of players. Under the leadership of Baroness Elizabeth-Ann de Massy and my predecessors, this century-old tournament has continued to grow over the years. By bringing a fresh perspective and my international experience, I wish to be able to support the pursuit of its influence," said David Massey, at the announcement of his appointment.
Chris Kermode was appointed Executive Chairman and President of the ATP Tour between 2014 and 2019, serving two terms as head of men's professional tennis. His career began as a player and then turned to tournament management, first as Tournament Director at Queen's Club in London and then General Manager of the ATP Masters in London as well. Since January 2020, Chris Kermode has been the Executive Advisor as well as the official representative of the Rolex Monte-Carlo Masters.
This experienced team is already preparing the 116th edition, which will be played from 8 to 16 April 2023 on the red clay of the prestigious Monte-Carlo Country Club.